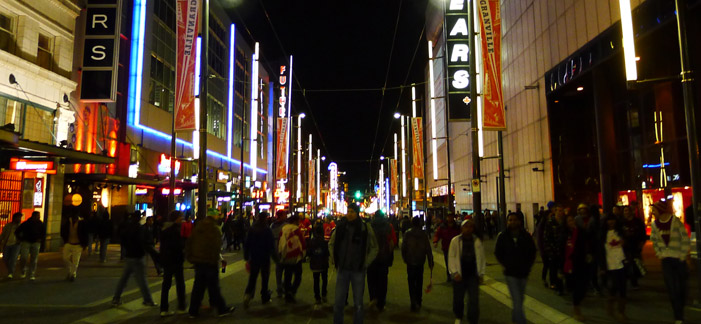 Vancouver launched a number of events on February 12, 2011 to celebrate and relive the one year anniversary of Canada's 2010 Olympic glory. Some events to name a few were the LunarFest, the relighting of the Olympic Cauldron, Illuminate Yaletown and entertainment & ice skating at Robson Square.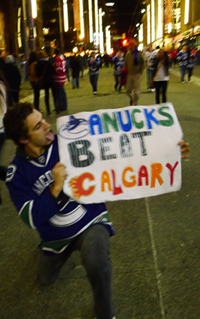 Of course there was also Granville Street, closed off to pedestrians between Smithe and Dunsmuir from noon to 10 pm for street hockey, buskers and the eruption of spontaneous sing song. The following video caught the Olympic revelry on Granville Street at about 10:30 after the Vancouver Canucks win 4-2 over the Calgary Flames and the day after Egypt was freed of President Mubarak after weeks of protests. What a day of celebrations and cheering!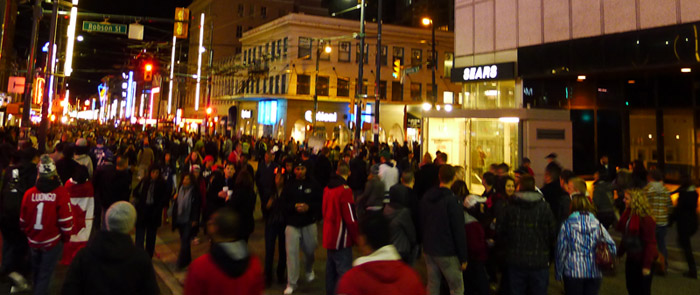 Wandering back onto Robson Street I came across a a DJ show at Robson Square. The dancing crowd was lively, juxtaposed against the serene ice skaters in the background.

Here are some shots taken inside the LunarFest pavillion at the Vancouver Art Gallery plaza earlier that night. This years LunarFest featured the worlds first lantern aquarium. You can click on the pictures to view a larger version.